Servicing The Skies Since 2018
X-Country Events
Being the flag carrier of the second-largest country in the world, it's only fitting Air Canada Virtual takes our fleet across the country to various destinations! Some of our more popular destinations include Vancouver (CYVR), Toronto (CYYZ), Montréal (CYUL), Halifax (CYHZ), and St. John's (CYYT).
It's All About The Journey
Destinations span from one side of the world to the other. From as short as twenty-minute hops to seventeen-hour plus trips to a whole new continent. But what about everything in between? The beauty of Canada serves as a journey of its own, from its flat plains to rocky mountains to winter tundras in the north.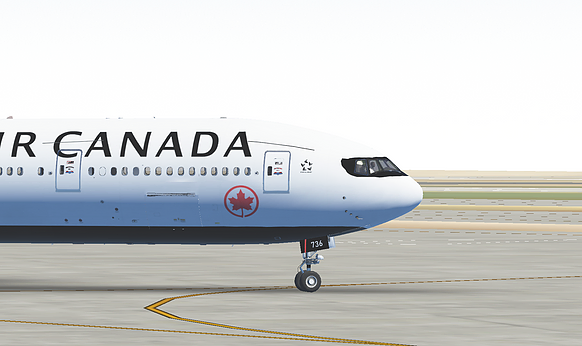 About Air Canada Virtual
On January 14th, 2018, Air Canada Virtual was officially certified as a virtual airline by the Infinite Flight Virtual Airline Regulatory Board (IFVARB), led by Sean. H. We are a small community of very enthusiastic members who share a love and passion for aviation, Infinite Flight, and Canada.

We offer pilots a one-of-a-kind experience with our large fleet of aircraft across multiple manufacturers and large and still expanding route network across multiple codeshare partners. Beyond our internal operations, we have various community connections that further enhances our ability to provide a space for all.

In 2021, Air Canada Virtual, along with several other VAs, made and officially joined Star Alliance Virtual. We host monthly IFC events and expand our global network of routes.
Our Mission
Air Canada Virtual was built from the ground up based on one principle; Quality over Quantity.

Every day, ACVA commits to a safe, friendly, and reliable space where all are welcomed to be. Honesty has always been at the forefront of our operations day in and day out. Honest with the community, pilots, and ourselves as the staff leading Air Canada Virtual into tomorrow.

​ Besides quality over quantity, we work daily to promote professionalism within ACVA and on other platforms.
Our Goal
Since day one of opening our doors, Air Canada Virtual committed to one goal; Bringing the best of the Infinite Flight Community together.

Keeping true to everyday Canadian values, we've always kept our doors open to those looking to explore with us the countless and endless possibilities Infinite Flight truly has to offer. We've set standards for our pilots, and we expect our pilots to set standards for us. That's why we focus a lot on our community through various community connections, primarily through codeshares, which enhance the experience of both VA parties.